Pakistan's opener batsman Azhar Ali has on announced his retirement on Thursday from one day match, saying that he wants to concentrate more on the test cricket. He in a conference meet said, "It is the right time to say goodbye to the 50 overs cricket game and to fully concentrate on the test cricket which requires extra hard work and effort,". This 33-year former captain of the Pakistan team gave his retirement statement in a confident way at a news conference at Gaddafi Stadium.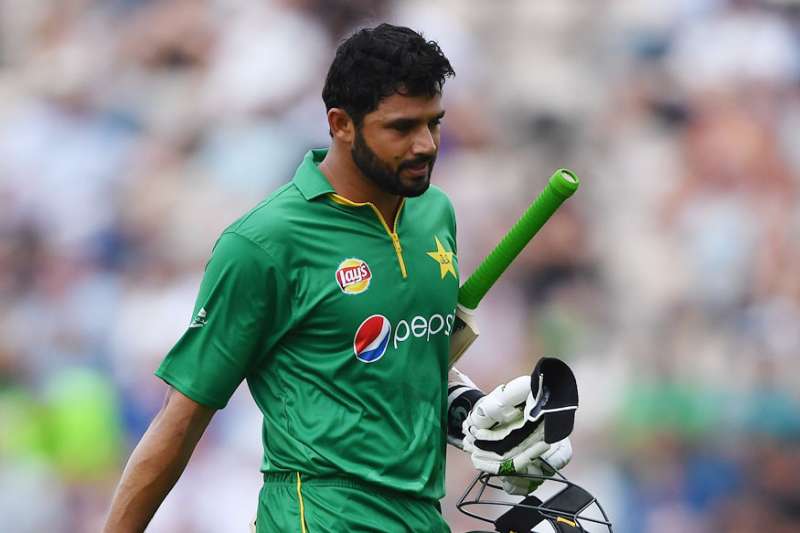 In this press meet, Azhar termed Sarfraz Ahmad as the best captain who has the potential to lead the side from the front. "He is leading the team in the best way and he should be supported," he added.
He also announced that he will continue playing one-day and T20 cricket at domestic level.
He stated, "Obviously there would be ups and downs in every player's career but I have not taken this decision as I was not selected in the one-day team, I have no regrets while quitting one-day international cricket,".
He asserted "In every player's career, particular moments come when he has to decide about his prospects in the game based on his achievements and form and fitness and I am of the view that I can still serve the one-day cricket game but my focus is now on test cricket which is the most difficult version of the game and requires demonstration of the best ability of a player,".
To a question, he said that he enjoyed playing one-day cricket and got immense support from fellow colleagues and he is thankful to all of them in elevating the team's performance as a leading side. "The one-day team is in good combination which should be retained in order to get success in 50 overs format to produce a good performance in the next year's World Cup," said the batsman who played his last one-day international on January 13 earlier this year in New Zealand.
Azhar seemed contended while announcing his retirement from one day cricket, saying he had taken the decision after a lot of consideration and after consulting his family members, friends, chief selector Inzamam-ul-Haq and other well-wishers. Azhar made his debut in 2011 against Ireland and represented the country in 53 ODIs and scored 1,845 runs at an average of 36.9. He scored three centuries and 12 half-centuries during his ODI career while he was also appointed a captain of national one day team in 2015. The Senior batsman said that national one-day team was blending into a good winning combination which is evident from its performance and the young players were putting in hard work and showing greater commitment to taking national cricket to excellence.